Hier finden Sie mehr Informationen über Flipboards RED-Bolt-Programm sowie die technischen Voraussetzungen und besten Methoden, Ihren RSS-Feed für Flipboard zu optimieren. Wenn Sie Ihre Webseite und Ihren Feed anhand der untenstehenden Richtlinien aufbauen, wird sichergestellt, dass Ihre Inhalte klassifiziert, indiziert und richtig in Flipboard dargestellt werden. Für alle anderen Fragen, besuchen Sie bitte hier unsere Q&A-Seite für Herausgeber.
RSS Guidelines
Display modes in the application:
Within the Flipboard application there are two important display modes that apply to how content is displayed:
Layout view: refers to the way an article looks in overview mode alongside other articles. In this mode a title and video or image is displayed to give the reader a preview of the content of the item in excerpt form.
Detail view: This refers to the view of the item when the user clicks on an item in layout view. This will display the full content of the article, either on the publisher's website, AMP pages, or within Flipboard's paginated pages.
Optimizing your RSS feed for Flipboard:
Please note that your RSS feed will need to implement the following guidelines before being featured by Flipboard.
At the channel level, you need to include the following:
<title> the name of your feed
<link> the feed's URL
<description> a short sentence describing the content of the feed
<language> the language the feed is written in, using the W3C language codes
For each item in the feed, you need to include the following so your content displays correctly in layout view:
<title>title of the item, where any special HTML characters should be encoded.
<link>url of the item. It is preferred that the domain name of the host in the url should match the domain for the rss feed itself.
<description>the excerpt for the article. It should contain at least 300 characters. A longer description will help our topics engine classify and recommend your articles more accurately. Note that the amount of excerpt text that displays in the app may differ for each article depending on the image size.
<pubDate>the publication date of the article, compliant with the RFC822 standard. If not present then the system will use the first time it was processed as the publication date.
<guid>a unique id for this entry in the feed (it can be the URL of the item).
<dc:creator> the author(s) of the article.
<enclosure> use this tag to add a media element that will be used in layout view to illustrate your article. It can be an image or a video. For videos, mp4 format is preferred. For images, use the highest possible resolution; and the smallest dimension should not be under 700px.
Optional: you can specify a topic that describes the article.
In addition, your feed should contain at least 20 items.
Best Practices
Make sure your RSS feed adheres to the W3C specifications
Feed must not require a password to view.
Use clean and consistent URLs. Use the same URLs used by RSS when posting on Twitter, Facebook, or social networks.
Whenever possible, avoid redirects on your feed and article URLs.
Feed should be organized by date, with the most recent content at the top. Content that is more than 90 days old will not display on Flipboard.
Do not reuse the same image for each of your articles, as we will only display that image for one article. The other articles will display no image.
There is no need to add keywords or topic tags to your RSS feeds. Our topics engine does this automatically.
Google Accelerated Mobile Pages (AMP)
If we detect an AMP version of an article from your web html (via ), we will display your AMP article on Flipboard as it is a better user experience. Please make sure that all AMP pages referenced in your HTML are usable and complete. Also, keep this in mind when reviewing your Flipboard traffic.
Content Accessibility
Please ensure that you are not blocking us in your robots.txt file from accessing your content or your feed. If you are currently blocking Flipboard, your content will not display. To resolve this, make sure that the user-agents, "Flipboard" or "FlipboardProxy", are not being blocked. More information can be found here.
Flipboard uses Amazon Web Services (AWS) EC2 servers, so please make sure that you are not blocking the AWS IP range (more information here).
Outdated Feeds
If we detect that a feed has not updated with new content in 6 months, we will remove the feed from your magazine and our system. You may then resubmit an updated feed in the magazine.
RSS Feed Troubleshooting
If you are getting an error message when adding a feed to a magazine:
Ensure you have the correct feed URL. Make sure there are no extra spaces before or after the url. Open the feed in a browser window first, then copy the URL. This will remove any strange spaces or characters as well as any redirects.
Check if your feed directs to a 404 "Page Not Found" or 503 Error page.
Your website or feed domain might be blocking Flipboard in your robots.txt file. Make sure that your website and feed domain's robots.txt allows the user-agents "Flipboard" or "FlipboardProxy" to crawl your content. More information can be found here.
If you aren't seeing the latest article in your RSS feed in your Flipboard Magazine:
Check if your feed directs to a 404 "Page Not Found" or 503 Error page.
Content from your feeds is added to your Flipboard profile depending on how often you update your feed. After you post content to your RSS feed, please wait at least 12 hours to see if an article appears in your Flipboard profile.
Ensure that the RSS feeds in your magazines contain new content. If there is no new content in your RSS feed, there will be no new content in your Flipboard magazines.
Flipboard magazines powered by RSS feeds are organized chronologically, with the most recent articles at the top. If you add older content to your RSS feed, it will be placed in your magazine in chronological order, so it may not appear on top.
We have a cutoff date of 90 days for content. If you add an article to your feed that is older than 90 days, it will not be added to your magazine.
Example of RSS Feed:
1

2

3

4

5

6

7

8

9

10

11

12

13

14

15

16

17

18

19

20

21

22

23

24

25

26

27

28

29

30

31

32

33

34

35

36

37

38

39

40

41

42

xmlns

:

content

=

"http://purl.org/rss/1.0/modules/content/"

xmlns

:

dc

=

"http://purl.org/dc/elements/1.1/"

xmlns

:

media

=

"http://search.yahoo.com/mrss/"

xmlns

:

atom

=

"http://www.w3.org/2005/Atom"

xmlns

:

georss

=

"http://www.georss.org/georss"

>

<

title

>

The

Perfect

Feed

<

/

title

>

<

link

>

http

:

//example.com/feed</link>

A

great

feed

with

great

examples

.

<

language

>

en

-

us

<

/

language

>

<

title

>

Squirrel

Resembling

Abraham

Lincoln

Found

<

/

title

>

<

link

>

http

:

//example.com/2017/10/02/squirrel-resembling-abraham-lincoln-found</link>

<

guid

>

2fd4e1c67a2d28fced849ee1bb76e7391b93eb12

<

/

guid

>

<

pubDate

>

Mon

,

02

Oct

2017

04

:

00

:

00

GMT

<

/

pubDate

>

<

author

>

Ralph

Wiggum

<

/

author

>

A

local

Springfield

man

has

restored

pride

to

Springfield

by

finding

a

squirrel

that

resembles

Abraham

Lincoln

.

Authorities

are

on

the

lookout

for

any

rodents

bearing

resemblance

to

John

Wilkes

Booth

.

<

enclosure

url

=

"http://media.example.com/2017/10/02/squirrel.jpg"

length

=

"1000"

type

=

"image/jpeg"

/

>

<

category

>

Squirrels

<

/

category

>

<

title

>

Burns

Pays

City

3

Mil

!

<

/

title

>

<

link

>

http

:

//example.com/2017/10/01/burns-pays-city-3-mil</link>

<

guid

>

de9f2c7fd25e1b3afad3e85a0bd17d9b100db4b3

<

/

guid

>

<

pubDate

>

Sun

,

01

Oct

2017

04

:

00

:

00

GMT

<

/

pubDate

>

<

author

>

Todd

Flanders

<

/

author

>

Wealthy

resident

Montgomery

Burns

was

fined

three

million

dollars

after

being

caught

dumping

nuclear

waste

in

the

Springfield

city

park

.

<

enclosure

url

=

"http://media.example.com/2017/10/01/burns-pays-city.mp4"

length

=

"10000"

type

=

"video/mp4"

/

>

<

category

>

Springfield

<

/

category

>
---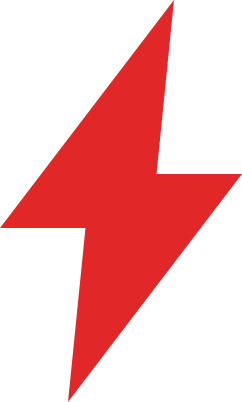 RED-BOLT-PROGRAM
Der RED- Bolt wird Herausgebern auf Flipboard zugesprochen, die bestimmte mobile Web-Designs und Standards nutzen, welche für ein besseres Leseerlebnis im Netz sorgen. Der RED-Bolt wird innerhalb der Flipboard-App neben einem Artikel eines Herausgebers angezeigt und soll dem Nutzer darauf hinweisen, dass sich der Artikel, den sie öffnen werden, schnell lädt und frei von Werbung ist, die vom Nutzer als aufdringlich empfunden werden kann.
Flipboards Algorithmus berücksichtigt solche Artikel mit dem RED-Bolt und verstärkt die Reichweite dieser Herausgeber, die für ein besseres Leseerlebnis Ihrer Leserschaft im Netz sorgen.
Um den RED-Bolt zu erhalten und ein Teil dieses Herausgeber-Netzwerkes zu werden, muss Ihre Webseite die folgenden Anforderungen erfüllen (Seiten, die AMP oder ähnliche Technologien implementiert haben, erfüllen die Anforderungen üblicherweise):):
Ladezeit: Der Inhalt der ersten Seite muss innerhalb von 1.0 Sekunden von der ersten http Anfrage innerhalb eines aktuellen LTE-Netzwerkes, auf einem modernen Android oder iOS-Telefon aufgebaut sein.
Seiten-Elemente: Die erste sichtbare Seite darf keine Werbung auf dem Screen eines aktuellen Android- oder iOS-Telefones zeigen.

Die Elemente sollten sich bereits in Ihrer finalen Position auf der Seite laden und sollten sich nicht bewegen, um für andere Elemente Platz zu machen.

Aufdringliche Werbung: Keine Pop-Ups, Pop-Unders, Sticky-Windows oder Überlappungen.
Keine Weiterleitungen: Die Seite, die geladen ist, ist die Inhaltsseite, die der Nutzer erwartet. Entsprechend erlauben wir auch keine unersichtlichen Weiterleitungen (zurück ist eben zurück).
Wenn einem Herausgeber der RED-Bolt verliehen wird, werden wir weiterhin sicherstellen, dass der Herausgeber die oben angegebenen Anforderungen erfüllt.
Wenn Sie noch nicht auf Flipboard sind, registrieren Sie sich hier für ein Herausgeber-Konto und bewerben Sich für den RED-Bolt.